Disposal of industrial waste represents one of the main problems in Ukraine as it requires substantial investments, modern equipment, trained personnel, and an extremely responsible approach. This industry does not stand idly; neutralization and elimination of the waste hazardous to the environment and humans is carried out mainly by business entities.
In addition to five hazard classes, there is a huge number of areas in the industrial waste disposal with the following five representing the most important ones:
Industrial waste disposal
Chemical waste disposal
Polymer product disposal
Disposal of storage facility waste
Disposal of fat from fat traps
In this article, we will discuss the need and methods for disposing these types of hazardous waste products since they cover the largest amount of harmful contaminants that can cause an ecological disaster.
What is production waste?
Production waste covers materials that have lost their valuable qualities and by-products formed during the complex processing of primary and secondary raw materials (while their obtaining was not the company's main goal). These products may be used as secondary raw materials.
Industrial waste products cover:
Waste paper — paper, cardboard, textiles
Glassware — bottles, jars
Scrap metal — made of ferrous, non-ferrous or precious metals
Chemicals — alkalis, acids, organic liquids
Oil products — lubricants, asphalt, bitumen, tar, etc.
Electronics — wires, microcircuits, PCBs, electric motor parts, batteries, control units, mercury-filled lamps
Plastics — PVC, PET, LDPE, and HDPE
Rubber — tyres, inner tubes, conveyor belts
Biological waste — fats, food residues, sewage
Wood — chips, sawdust, plant branches, foliage
Construction waste — concrete, steel reinforcement, bricks
This type of "garbage" may be reused bringing benefits. Meanwhile, recycling of industrial waste improves the environment and the life quality of population.
In a situation, where the industrial waste disposal implies obtaining of recyclables, the process is divided into several stages:
Primary — there is no processing by chemicals, disposal is not required, materials are used for the agriculture.
Secondary — all materials have lost their original useful qualities and undergo deep processing.
Mixed — industrial waste is of the first and second type regardless of quantity with potential change in composition.
As you may see, one of the main directions represents a generalized concept, a set of disposal processes for any industrial wastes. The other four directions are connected with disposal of specific substances. They will be discussed later.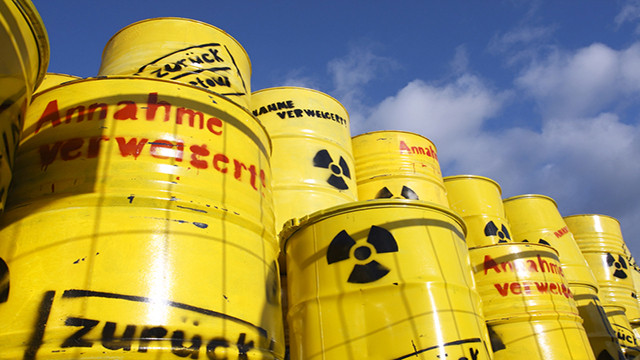 Basic concept of chemical waste and preparation for disposal
Chemical waste products are among the most dangerous and require a professional approach. Certain rules should be observed to dispose of such waste: special packaging and prepared space for temporary storage until disposal.
Chemical wastes cover:
Laboratory waste
All possible reagents
Acids, alkalis, etc.
Pesticides and poisons formed at agricultural complexes
Halogenated waste
Pyromaterials
Flavours, cosmetics, household chemicals, etc.
The need to dispose of polymer products
Polymer products are widely used in almost all spheres of human activity. But despite all their positive properties, manufacturers have not invented a method of their biological decomposition after use. Therefore, the problem of disposing polymeric waste is very serious. Polymer materials are divided into:
Thermoplastic — these polymers are subject to re-melting and manufacturing of new products. They include PVD, HDPE, PET, PVC, polypropylene, and polystyrene waste materials.
Thermoreactive — these polymers are not subject to secondary melting and are suitable only for recycling. They include polyurethane, epoxy and phenolic resins.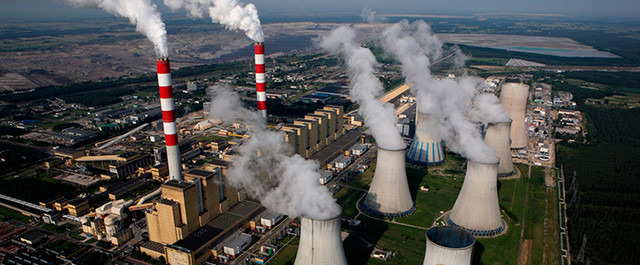 Disposal of storage facility waste
Storage facility waste is represented by waste products of all 5 hazard classes and the waste formed during sewage maintenance. Depending on the business profile of a factory, a store, an entity, corresponding waste will be generated. Most often, these include packaging materials, non-marketable goods, defective goods or expired goods. And all these materials are disposable.
Disposal of fat from fat traps
Fats accumulated in fat traps of catering facilities, canteens, cafeterias and restaurants also pose a risk to the environment if they are released uncontrollably. Therefore, disposal of such waste does not only represent the compliance with legislation but also contribution to the environmental balance preservation.
Who in Ukraine is engaged in recycling industrial waste?
You may contact DSL-2010 LLC concerning disposal of industrial waste over all disposal directions including chemicals, polymers, storage waste, and fats from fat traps. Modern technologies, favourable terms of cooperation, and observance of Ukrainian legislation are guaranteed!