Polymer material represents plastic whose structure comprises molecules of considerable dimensions. That is why it is possible to obtain a product of practically any configuration from a polymer using such processes as rotation, extrusion, casting, and moulding. The range of the polymeric material application is huge: food processing and chemical industry, construction and daily life. Polymer products are everywhere: usual packaging, containers, film, finishing of various items. The main and, perhaps, the only shortage of this material is its inability to undergo biodegradation. That is why polymer recycling is a mandatory rule for enterprises, business entities, companies, and ordinary users.
Polymer waste types
There are 2 main types of polymers that may be reused for the production of new (similar) products and those that are not suitable for melting and may only be subjected to disposal.
Thermoplastic waste:
High density polyethylene (HDPE) — pipes, bottles, toys, fuel tanks.
Low density polyethylene (LDPE) — bags, films, flexible containers, packages.
Polyethylene terephthalate (PET) — food packages, rugs, containers.
Polypropylene — food containers, automotive parts, boxes.
Polystyrene — containers for dairy products, all types of dishes.
Polyvinyl chloride (PVC) — cables, frames, coatings, bottles, medical products, credit cards.
Thermoreactive waste:
Polyurethane — finishing products, coatings, membranes.
Epoxy resin — glue, sports equipment, car parts.
Phenolic resin — printed circuit boards, spare parts, cutlery handles, mineral wool, etc.
Plastic waste is successfully disposed of all over the world including Ukraine. Such unmarketable garbage becomes valuable secondary resource or raw material ready for recycling, i.e. it is the basis for re-manufacturing of new products that are similar in their physical and chemical properties.
Disposal of polymers and rubber by the population and industrial facilities is a prerequisite for the environment preservation because plastic waste belongs to 3-4 hazard category. Especially upon burning, these materials release a large amount of toxic substances that pollute the air, soil, water, and such changes do not pass without a trace. They ruthlessly harm human health and worsen life quality. Fortunately, there are commercial entities for the disposal of polymeric waste in the country.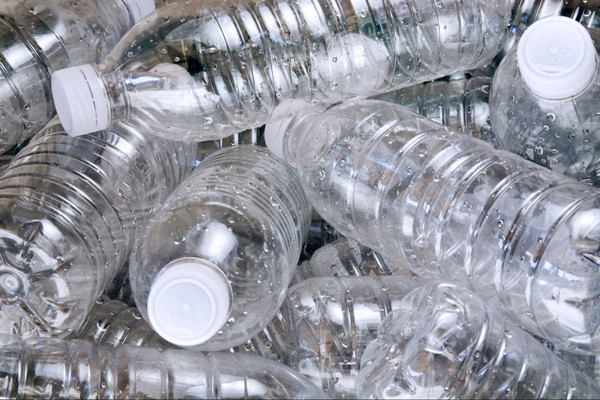 Special features of the polymer product disposal
Legitimate disposal companies operate according to the valid Law of Ukraine "On Waste" and use an integrated approach to handle the waste: collection, transportation, sorting, recycling / disposal. During the sorting stage, it is possible to determine, which polymeric waste may be recycled with the maximum economic benefit, and which waste may be correctly and efficiently disposed of providing the benefit for the environment and human health.
Advantages of polymer disposal
Today, almost all countries of the world are baffled with the disposal of polymer waste because these wastes are among the most harmful ones. Plastic natural decomposition can last approximately 100 years on average and sometimes even longer. Therefore, each person, an ordinary household user, an entrepreneur or a large company founder should understand the full responsibility and the need for proper disposal of polymeric waste. Here are some convincing arguments in favour of these measures:
Application of polymer waste as secondary raw material for manufacturing of new products, which results in significant savings on the purchase of raw materials and electricity.
Application of chemical processing technology that allows one to alter the structure of the polymer and to create new products without restrictions. The result is an endless cyclical use of polymeric materials without the need to create new ones.
Pyrolysis technology, being one of the most environmentally friendly, is used in developed European countries to produce gaseous and liquid fuels, raw materials, and semi-finished products for various processes.
Complete incineration using modern equipment with a powerful flue gas purification system is the optimal solution for complete destruction of polymer debris contributing to the environmental protection program in Ukraine.

DSL-2010 LLC is the company dedicated to disposal of polymeric waste
Among the huge number of companies offering their services related to hazardous waste disposal, DSL-2010 belongs to the few ones operating under the Ukrainian legislation. Comprehensive approach to business, application of modern recycling technologies, and optimal conditions for cooperation are just a few reasons to turn to us. Dispose of correctly together with us!