Today, disposal of food is among the main problems of the Ukrainian food-processing industry. Food waste disposal is a mandatory requirement for the operation of any food-processing facility, catering complex, canteen, trading company, etc. Loss of consumer properties, non-compliance with regulatory-technical documents, non-marketable appearance of products, lack of excise stamps, etc. are the main reasons for food disposal. This type of waste is a dangerous source of diseases, so the products must be properly disposed of by specialized facilities guided by the following laws:
The Law of Ukraine "On Waste"
The Law of Ukraine "On Waste"
Why is food waste dangerous?
Mandatory disposal covers the products that have lost consumer quality and are not intended for further use, expired products, and unsuitable materials generated during the company's business activities. This may be a total destruction or recycling whose main purpose is to obtain benefits in the form of recycled materials. In this context, both collection and disposal technologies are important. It is impermissible to store products subject to elimination at disposing facilities' landfills for long periods of time. Since food waste is characterized by high humidity, it is prone to fast souring and rotting. Thus, all conditions are created for the pathogenic microorganism to propagate. Besides, decaying product is a nutrient source for a variety of disease vectors, e.g. flies, cockroaches, rodents, etc. Liquid food waste contains large quantities of organic acids that in turn are capable of extracting heavy metals from the landfill soil turning them into soluble forms. Thus, the landfill filtrate toxicity increases. That is exactly why resource-saving and waste-free technologies should be fundamental for the activity of companies dedicated to the disposal of food and other waste.
What types of food waste should be disposed of?
Most often, the following food waste is to be disposed of:
Foodstuff
Confectionery products
Semi-finished products
Alcoholic and soft drinks
Sausage and meat products
Dairy products
Seafood and fish
Grocery products
Other out-of-date and non-marketable goods.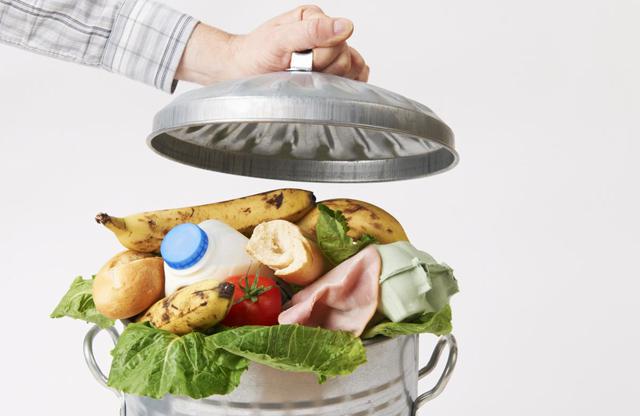 Foodstuff re-use
Food waste is an important source for animal feed production. It contains a significant amount of useful components and is rich in protein, starch, carbohydrates, carotene, vitamins, etc.
Here are some interesting figures: Every year, each person "brings" up to 150 kg of food waste, a fifth of which represents recyclable materials used for animal feed. But the companies involved in waste disposal are interested in industrial facilities that produce semi-finished and meat products, seafood and bakery products. When compared with household waste, they do not contain ballast impurities. Therefore, such products serve as an excellent basis for the production of feed for farm animals and pets, aquarium fish and birds. Finished products are characterized by balanced composition as well as richness in vitamins and minerals.
Food waste is widely used for production of various fertilizers and energy resources. This approach is absolutely safe and logical due to the absence of negative environmental impact, and non-marketable goods can bring not only benefits, but also profits to the society.
Modern technologies for the hazard waste decontamination and disposal
Today, our state possesses proven and effective technologies for the disposal of hazardous food and other waste (including low-quality, forfeited, damaged, expired, alcoholic, textile). Our UT 3000 DTS incinerator featuring flue gas purification system represents a modern piece of hardware aimed at the safe decontamination and efficient disposal of waste. The complex meets international environmental standards and the Ukrainian legislation. DSL-2010 LLC, a company engaged in disposal, processing, and destruction (elimination) of waste, owns such equipment. Its operation is based on the fire decontamination method, which may be used for the disposal of food waste in almost any physical form: liquid, solid, gas, and paste. Meanwhile, the equipment features an innovative flue gas cleaning system. Therefore, the environment is not polluted. It should also be noted that the company is engaged in the food collection and processing for the recyclable material production.
DSL-2010 LLC offers mutually beneficial terms of cooperation and food utilization at prices significantly lower than the current market prices. Our principles of operation and irreproachable service are two strong reasons to do business with us. See for yourself!